Maja Manojlovic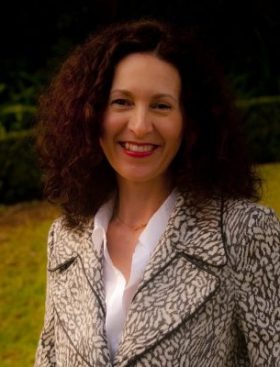 Dr. Maja Manojlovic is a Lecturer and Faculty Advisor for Writing II Pedagogy at the UCLA Writing Programs. Her background is in Cinema and Media Studies, specializing in phenomenology, aesthetics, and cultures of digital film and emerging media. She has published on digital aesthetics in Demonlover and Waking Life, and more recently, on the environmental documentary Honeyland.
She is currently working on a manuscript, Interval/Interstice: The Aesthetics of Digital Cinema, where she considers how filmmakers in the early 2000s deploy digital tools to reimagine space-time in cinema, and how this affects our sensorium, affect, and sense-making. Her recent research on the aesthetics of XR environments deploys the concept of the intervallic/interstitial to delve deeper into the effects the technologies of VR/AR have on our feeling and perception of the self and its relationship to the world. Dr. Manojlovic has presented this research at international conferences, most recently at the 2019 Conference Besides the Screen: Graphic Intelligences and Algorithmic Fictions, with her paper "The 'Interworld' and Embodied Experience in VR Environments."
Her research is reflected in both her teaching and XR projects. She teaches courses ranging from Videogame Rhetoric and Design to Emerging Media: XR Technologies, Immersive Environments, and Embodied Experience. She is developing several XR experiences: Tongva VR/AR, supported by the UCLA Digital Research Accelerator, Scribe VR, supported by the 2020 UCLA Faculty Innovation Fellows Program, and Reconnect! The Amazon Medicine Garden, resulting from her participation in the 2018 Oculus Launch Pad for VR developers. She is also a co-founder of the UCLA XR Initiative (https://x-reality.humspace.ucla.edu/), and an affiliate faculty of the UCLA Laboratory for Environmental Narrative Strategies (LENS).
As a Faculty Advisor for WII pedagogy, Dr. Manojlovic is deeply committed to the highest standards of academic writing instruction. Her teaching philosophy is deeply rooted in inclusive, accessible, and student-centered pedagogy that supports diverse, poly-vocal, and anti-racist learning environments.