Tara Prescott – Johnson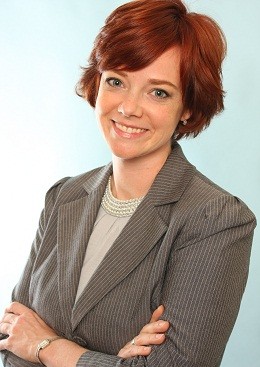 Dr. Tara Prescott is a Lecturer in Writing Programs. Her research interests include twentieth-century American literature, modernism, poetry, comics and graphic novels, popular culture, feminist theory, and James Joyce. She teaches English Composition 3, English Composition 3SL (Service Learning), English Composition 131B: Business and Social Policy, English Composition 131C: Medical Narratives, Honors 19: James Joyce's Ulysses, Honors 19: Creative Writing: Poetry, and Honors 87W: The Art of Neil Gaiman.
Dr. Prescott received her Ph.D. in English, specializing in twentieth-century American literature, from Claremont Graduate University. She also has an M.A. from The Writing Seminars (Poetry) at Johns Hopkins University and a B.A. in English with a concentration in Creative Writing from UCLA.
She is the editor of Neil Gaiman in the 21st Century, co-editor of Feminism in the Worlds of Neil Gaiman, and her recent publications have been featured in Firefly Revisited, Critical Insights: James Joyce, Critical Insights: A Portrait of the Artist as a Young Man, European Joyce Studies, and Women's Studies: An Interdisciplinary Journal.
Dr. Prescott is also a Faculty in Residence in Hitch Suites, where she designs programs for students ranging from essay and resume writing to the Dead Poets Society. She enjoys teaching English Composition 3 and 3SL in Hitch Suites and Hedrick Hall.