Karl Lisovsky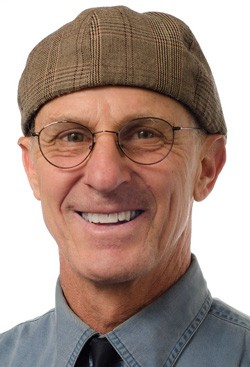 Hello! I'm glad you're visiting the Writing Programs web page and looking at faculty profiles. We are a very collegial group of professionals, dedicated to our students and our craft. I am proud to be among all these people whose photos you have just scanned.
I have been teaching at UCLA Writing Programs since 1998 and have enjoyed every minute of it. I am trained in teaching English as a Second Language and started my career doing just that, first at California Lutheran University, later at Santa Monica College.
Here at UCLA, I teach English 2, 3 and 6W. I am passionate about the study of language, and I enjoy sharing my passion for this amazing human capacity, as well as the varieties of English that exist. I am fascinated by semiotics, the fact that humans tacitly inhabit two worlds: the "real world" of direct experience, and a "represented world", driven by symbols of all sorts, and language, of course. As a writing teacher, I strive to help my students find their voice as they learn to communicate clearly and precisely in a way that another person would enjoy reading.
You can read more about me professionally and personally here.
I'm a generalist, an intellectual jack-of-all-trades. I try not to be a purist about anything. I read the first chapter of many non-fiction books, the last chapter of far fewer. I try to do a lot with a little, and enjoy simple yet powerfully explanatory ideas in most things. I am married to a wonderful woman and have two children: one, a teacher in the Bay Area, the other, a pre-med student.
On Saturday mornings, I make compost at Ocean View Farms community garden. On Sunday mornings, I sing gospel songs with the choir at The Church in Ocean Park. I like to play tennis, golf, cook and work on my house.
I'm a writing teacher, but not necessarily a writer, though I am a songwriter. You can find out more about that side of me on my artist's web page, www.kflsongs.com.