Email Feedback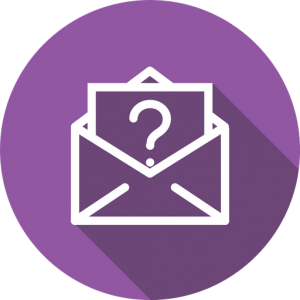 Are you having technical issues that make Zoom difficult? The UWC can also provide written feedback on your papers. Here's how it works:
If you answered "yes" to either of the above question, you can request feedback including comments and suggestions on their drafts. (PLEASE NOTE: We do not provide feedback on Thursdays after 4PM or on Fridays or during weekends. Our responses during Wk. 10 are limited, and email feedback is NOT available during finals week due to staffing limitations.) To request email feedback, please follow the instructions below:
Send an email to wcenter@g.ucla.edu from your UCLA student email account.  Include your UCLA student ID number in the email AND explain why making a Zoom appointment is difficult.
Tell us the deadline by which you need our feedback returned to you.
Include your draft (or outline, or brainstorm, or other document) as an attachment, as well as the assignment or rubric, if possible. NOTE: Please DO NOT send a PDF file. We can make comments on Word documents or on Google docs with "editing access" enabled.
Include 2-3 specific concerns you would like feedback on related to your draft or the assignment, or other instructions to help the PLF focus their feedback.
The Writing Center will connect you with a PLF who will offer feedback, comments, suggestions, and resources.
We will use MOTE voice commenting, a Google docs "add on," to provide verbal comments on specific aspects of your paper. That means that we will return your paper as a Google Doc and you will need to enable "MOTE" in Chrome.
The PLF will do their best to return your paper by the next business day. However, our response time will depend upon the volume of papers received and also the availability of a PLF to respond to your paper. NOTE: During busy times of the quarter and during times when we are NOT open, we will not be able to provide email feedback. See "Locations and Hours" for our business hours.